KOSTBAR Oldenburg
KOSTBAR Oldenburg is a book of coupons and local network, creating social-ecological change in the region of Oldenburg, Northern Germany.
Social Media
Introducing Instagram, Mastodon and TikTok helped increasing its impact and explaining complex topics to the broad public.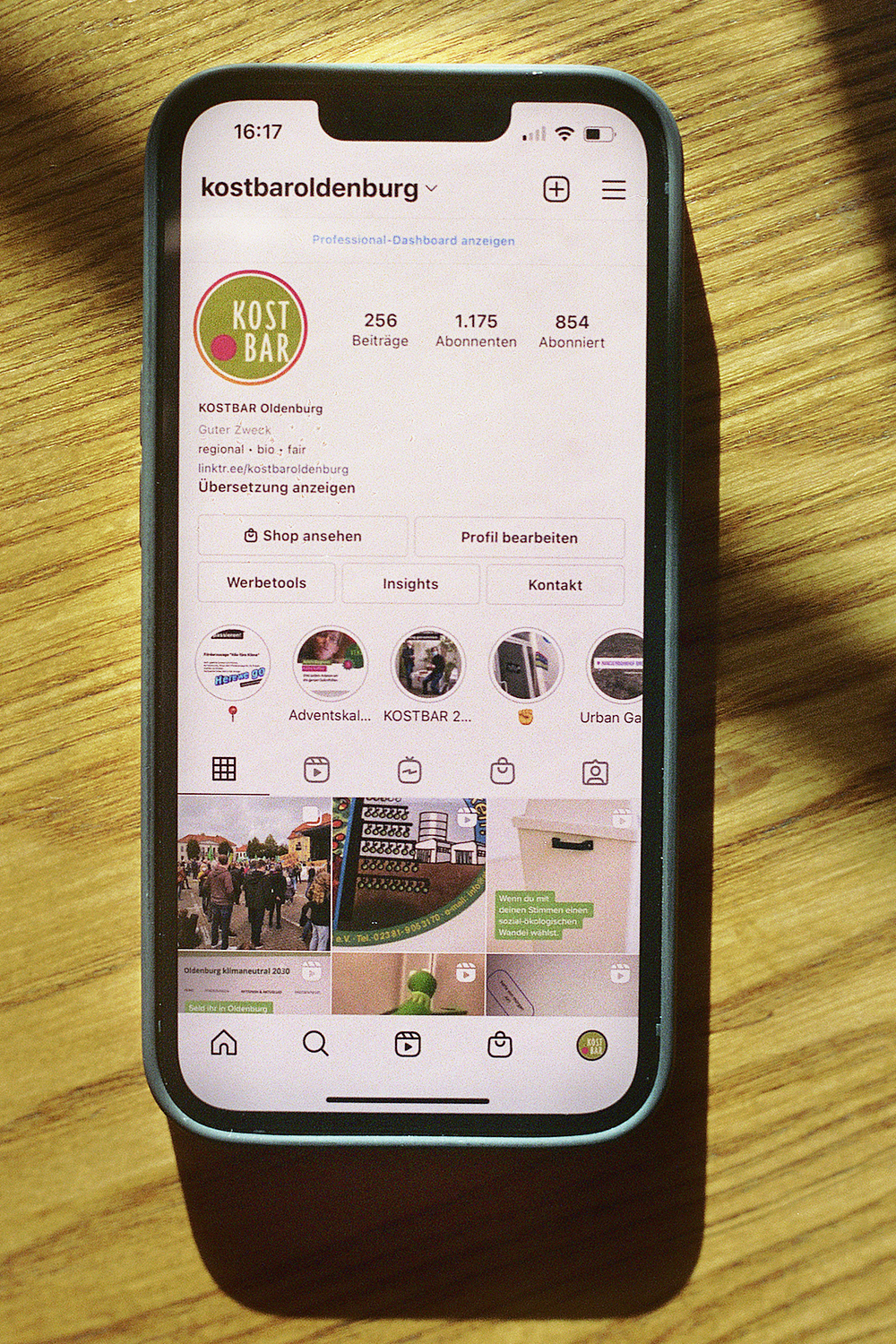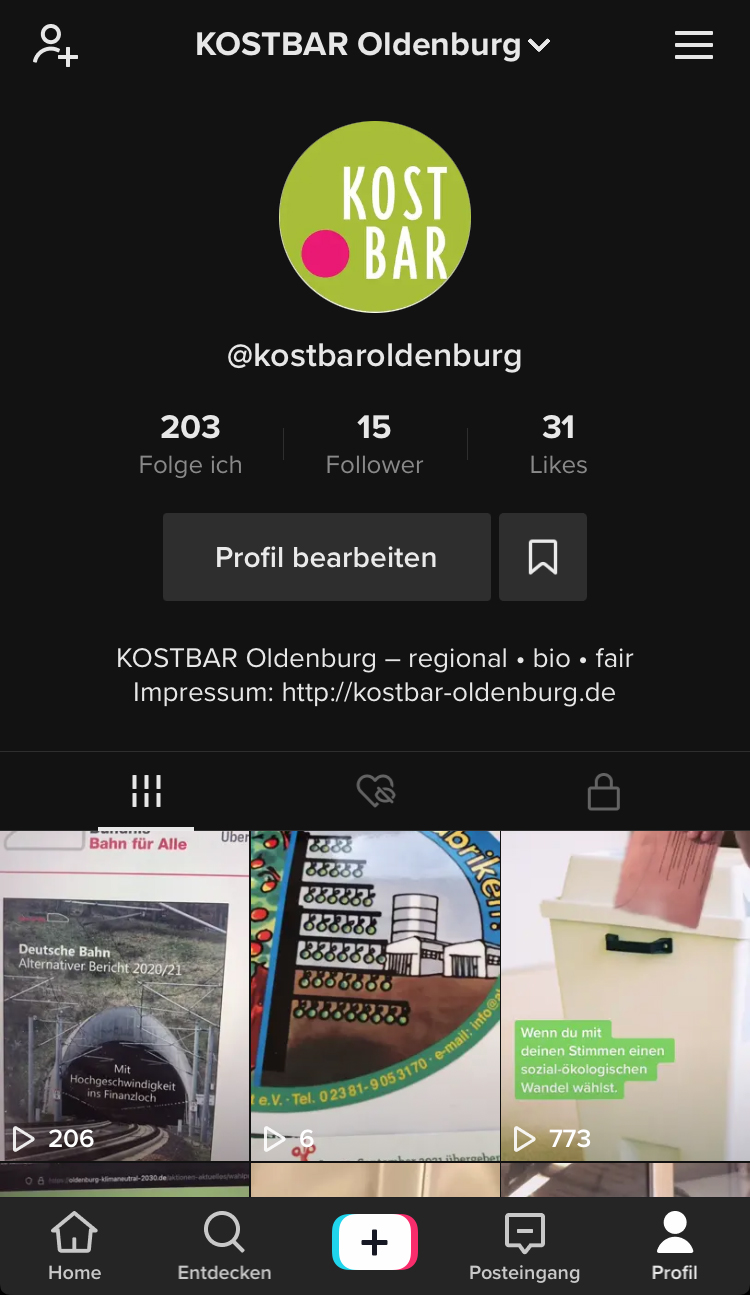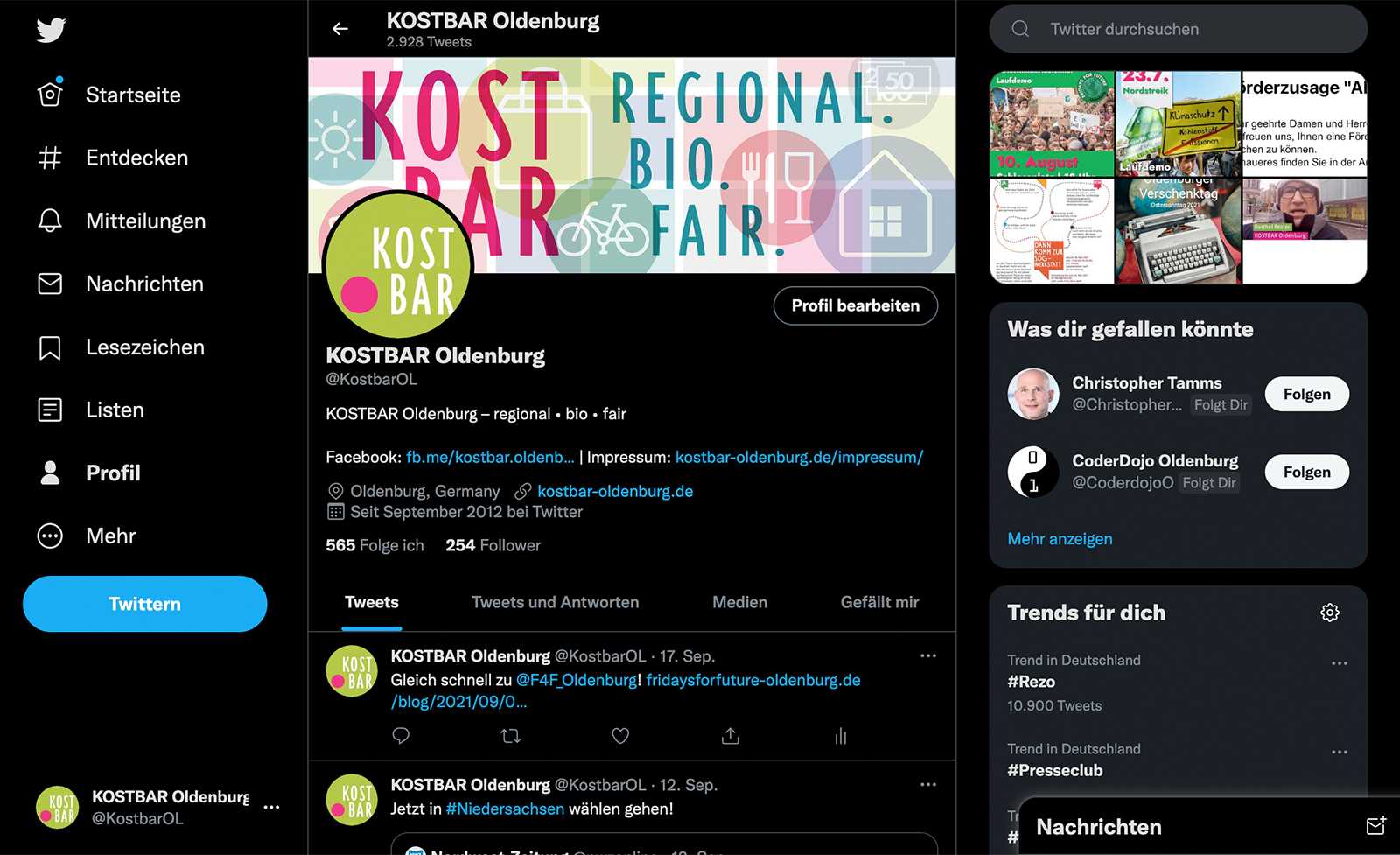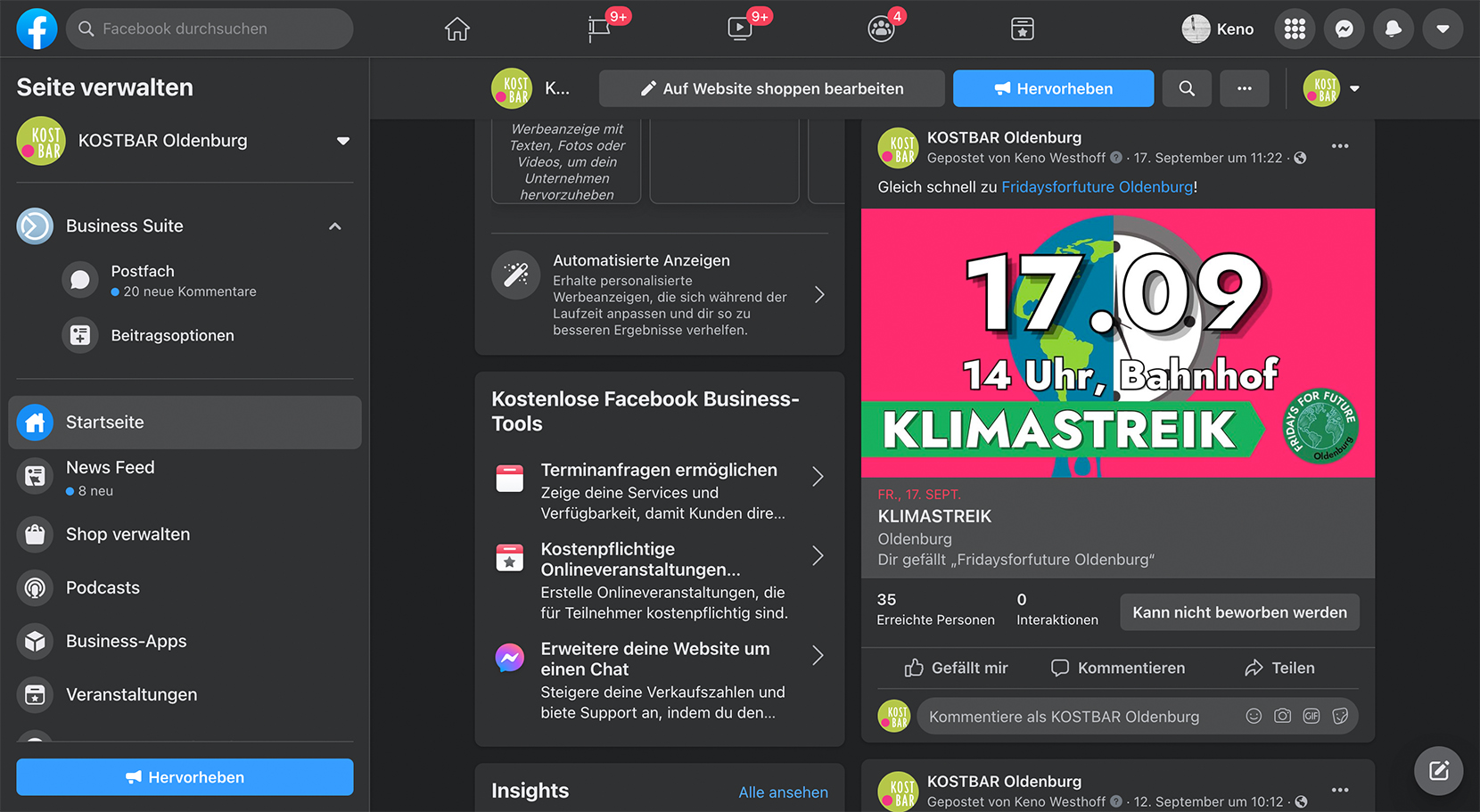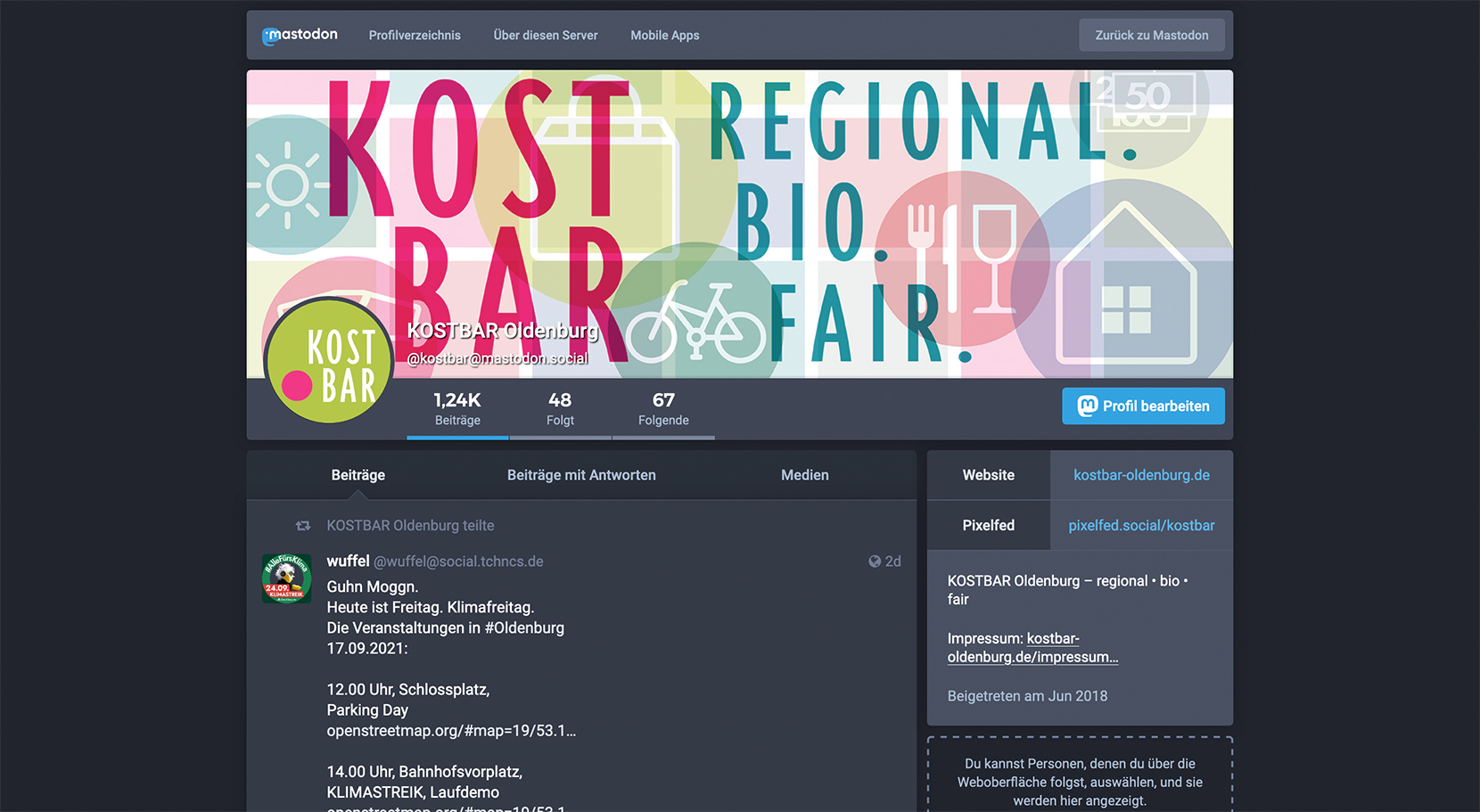 Mastodon: @kostbar@mastodon.social.
Writing
Background research about important environmental and political topics is the editorial part of KOSTBAR Oldenburg.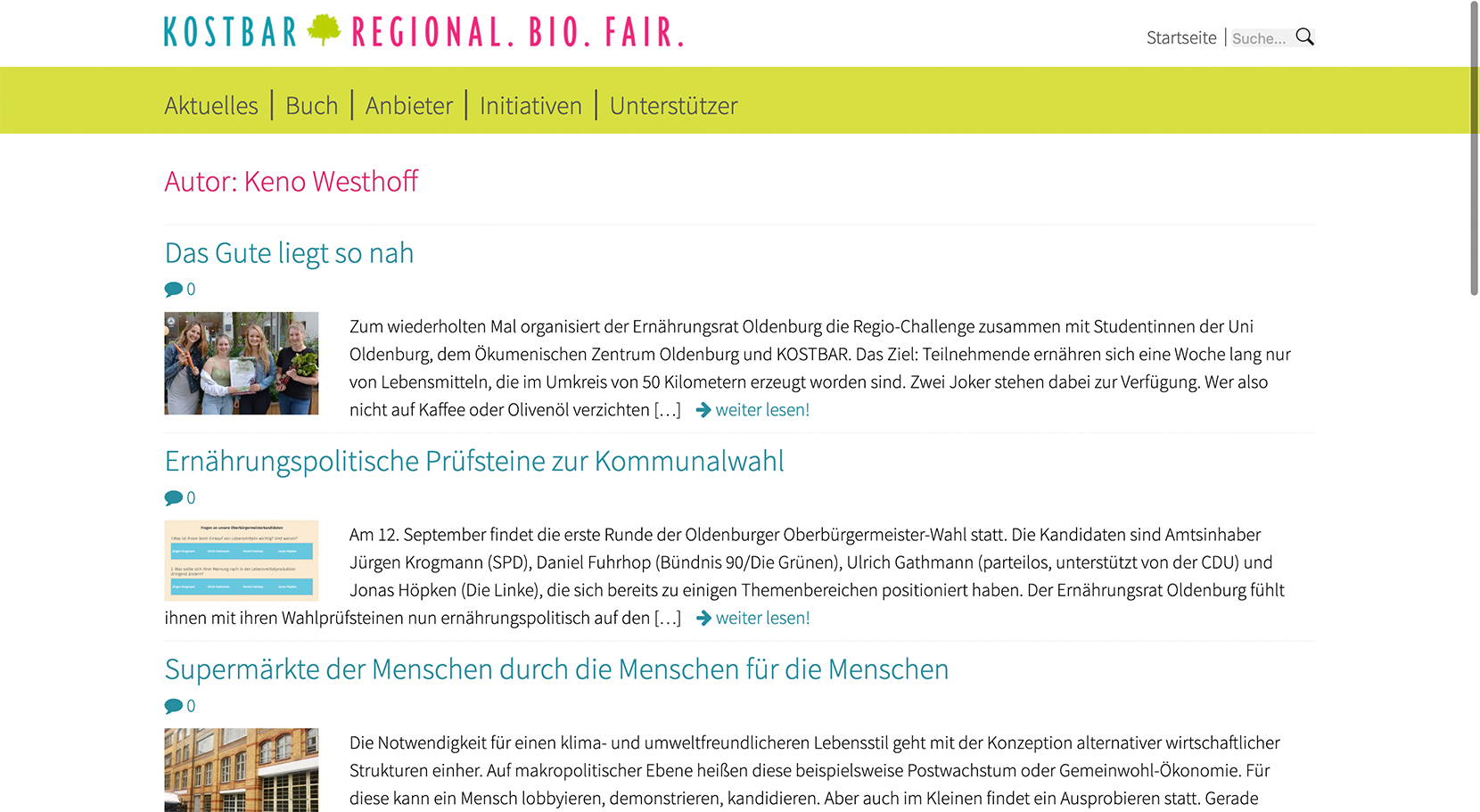 ---
transfer – Netzwerk nachhaltige Zukunft e. V.